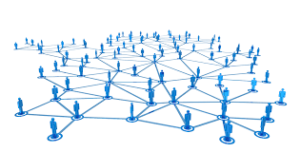 The PSYTIPTOP website is going to be the reference for the implementation of the Peer Support Program for Aircrews. The European Commission and the European Agency for Aviation Safety EASA have done the implementation of such a program mandatory for all airlines flying in Europe (see here EASA note and Commission regulation EU 2018/1042).
The PSYTIPTOP project has the ambition to offer an innovative solution to facilitate the Peer Support Program in aviation. It is thought as a Pilot – Peer Assistance Network P-PAN, a cooperative web platform designed to connect people, owned by the peer community itself, in which individuals know each other personally and respond in person to the quality of the relation they offer in the name of the community they represent.
It brings together different peer communities, such as aircrews, mental health professionals, aeronautical managers, offering them opportunities for updating, consultations, supervision.
Further info: psytiptop@gmail.com
Best regards,
Dott. Glauco Trebbi, Aviation Psychologist
PSYTIPTOP Copyright ©