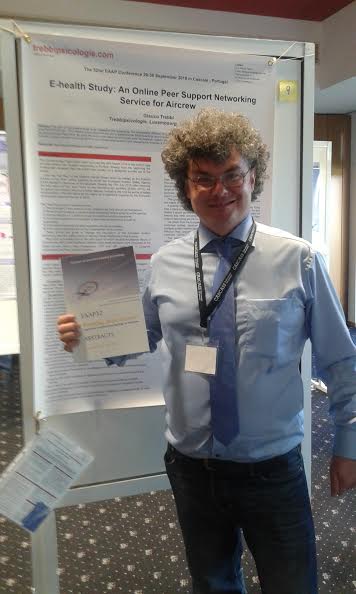 Welcome to PSYTIPTOP, my name is Glauco Trebbi and I'm the Aviation Psychologist Full Member of the European Association for Aviation Psychology, responsible for the PSYTIPTOP project.
The project was presented at the 32nd EAAP Conference in Cascais, Portugal and at the 33rd EAAP Conference in Dubrovnik, Croatia.
Please, do not hesitate to contact me for any question or request!
Best regards,
Dott. Glauco Trebbi
Further info: psytiptop@gmail.com